Local Chapters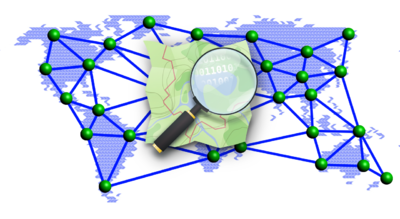 The OSMF is in the process of setting up a network of national and regional chapters.
Local Chapters are country-level or region-level not-for-profit legal entities representing the area's OSM mappers and OSM data when dealing with local government, business, and media. They are recognised by the OpenStreetMap Foundation (OSMF), allowing them to use the OpenStreetMap marks, and each can have a representative on the OpenStreetMap Foundation's Advisory Board. There are no thematic local chapters at the moment.
Becoming a Local Chapter
If you or your organisation are interested in the topic please check the links below and contact the Secretary, at secretary@osmfoundation.org, with any questions.
Current Local Chapter applications
Current applications are listed here.
Mailing list
The Local Chapters mailing list is dedicated to the discussion of topics and issues of interest to the Local Chapters of the OpenStreetMap Foundation, as well as those groups interested in becoming a Local Chapter.
Established Local Chapters
So far we have the following formally established 18 foundation Local Chapters (LCs):
[1] "Note, while OSGeo Oceania is currently the recognised local chapter in the region, we are fully supportive of other groups that may form in Oceania with the intent of becoming a local chapter. One example would be a national entity that determines their interests would better represented as an independent local chapter. If this was to occur, OSGeo Oceania would be fully supportive and will not claim to speak for groups who do not wish to be represented."
Local Chapter representative on the Advisory Board
Each formally established Local Chapter can have one representative on the Advisory Board that the OSMF Board of Directors can consult.
Current Local Chapter representatives on the Advisory Board (together with Gold and Platinum Corporate Member representatives) are listed here.
Annual reports and updated bylaws
See Reports and chapter changes.
Notes from Local Chapter Congresses or meetings